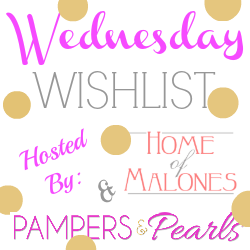 I'm linking up today with the girls for Wishist Wednesday!

Due to a crazy day at work (hello 4 hour meeting), personally (I forgot parts of my breast pump) and at home (hello burst pipe and emergency water shut-off), I'm sorry I can't add more to this post, but I think this bag is fabulous enough to stand alone.

I am soooooo in love with the color and style of this Tory Tote. My mom and I are always on the search for the perfect nude bag and this one fits the bill. We actually saw it in person a few weeks ago and it's stunning. I didn't even think the price is that bad for a large Tory...right Santa?


Tory Burch Marion Slouchy Tote - Beige